South Central Coast Region
25571 Rye Canyon Road
Santa Clarita, CA 91355
Devin Daugherty, PhD., CACT Director
T (661) 362-3111
F (661) 294-1807
Email: Devin.Daugherty@canyons.edu
The CACT @ College of the Canyons serves manufacturers and technology companies with customized training and technical support and is dedicated to helping improve performance goals. With workforce training programs, new manufacturing equipment and technologies, and access to federal, state and local resources, CACT @ College of the Canyons supports companies in achieving greater operational efficiencies, enhancing productivity, and increasing organizational performance.
Core Competencies
CNC Machining, Mill and Lathe
Inspection Techniques & Precision Measurement
Geometric Dimensioning & Tolerancing
Statistical Process Control
Production Skills (foundation and advanced)
Manufacturing Mathematics with Shop Trigonometry
Management Skills (foundation and advanced)
Lean Manufacturing and Six Sigma
Reverse engineering and rapid prototyping
Current Customers
Airflow Research
Aquafine Corporation
Classic Wire
Forrest Machining
Lusk Quality Machine products
MS Aerospace
RAH Industries
Special Projects
The CACT @ College of the Canyons is a connecting point between business and technology, and has created the following innovative programs.
The CACT @ College of the Canyons is networked with a number of California colleges to provide a network of digital manufacturing services. These include CAD/CAM, 3-D Modeling, Rapid Prototyping and Reverse Engineering which enable small manufacturing and engineering firms to test the waters and to incorporate these technologies into the school's curriculum. Models and prototyping services are available for a nominal fee.
Advanced CAD/CAM Instruction
The CACT @ College of the Canyons is instrumental in acquiring, and keeping current, the hardware and software to enable the college to teach CATIA, Unigraphics, Solidworks and MasterCAM.
CNC Fast Track Training Programs
These award-winning programs target under-employed individuals with an intensive 8 week curriculum that quickly prepares participants for high demand, entry level positions in aerospace and commercial manufacturing. Over 90 percent of students are placed in industry positions upon graduation. A similar 12 week program trains individuals with high-functioning autism, the Uniquely Abled Project.
Outreach to Secondary Schools
In order to simulate interest among middle and high school students in technology careers the CACT @ College of the Canyons is working with the William S. Hart District to assist and offer a number of Robotics programs. First Lego League targets middle school students and VEX robotics targets High School Students. For more advanced students we offer dual enrollment robotics programs that offer both high school and college credit.
Affiliation with NCATC
The CACT @ College of the Canyons is a member of the National Coalition of Advanced Technology Centers and has access to solutions and expertise from 150 member institutions across the United States and Canada.
For more information about the South Central Coast Region and other college programs, click here.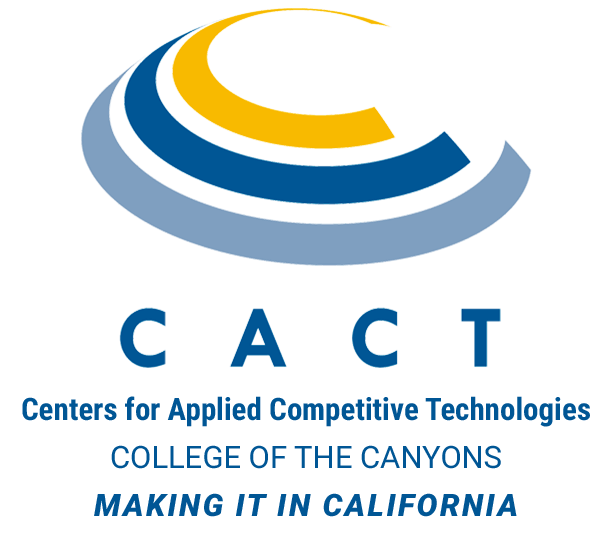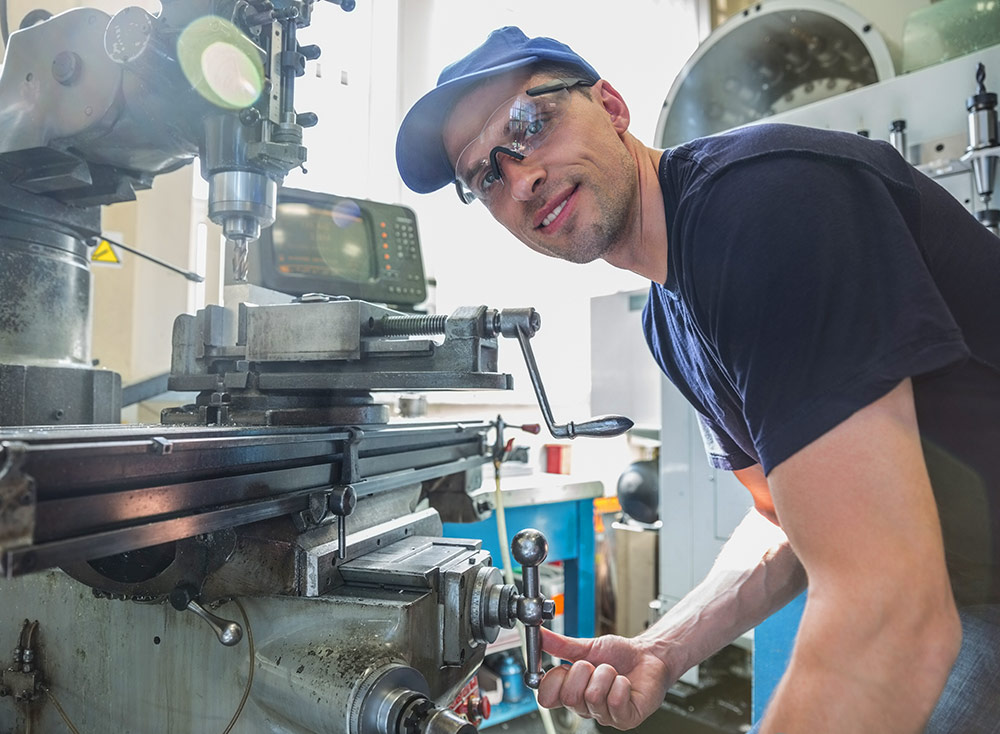 "We've made huge changes in the way we think and do things out on the shop floor as a result of this training provided by the CACT @ College of the Canyons, and we can measure the tangible improvements."