Inland Empire / Desert Region
9400 Cherry Avenue, Bldg. A
Fontana, CA 92335
Alan Braggins
CACT Director, P49 Innovation and Automation SWP Project Director
 Inland Empire / Desert Region
T (909) 652-8497
Email: alan.braggins@cact.org
Industry Focus
The Inland Empire / Desert Region serves students and customers throughout San Bernardino and Riverside counties. The CACT Director assists with training and workforce development in: manufacturing, quality, automation, engineering design and maintenance. The Donald F. Averill Applied Technologies Training Center, the High Desert Training Center and the Industrial Technical Learning Center (InTech Center) all support industrial programs for incumbent workers as well as career technical education programs at the high school and college level. Some of the programs offered, include CAD/CAM technology, industrial maintenance, industrial automation, rocketry, entry level manufacturing skills, quality, vocational English and math.
Strong Workforce Project
Special Projects
State leader in Developing Apprenticeships with Regional Manufacturers through the LAUNCH Regional Apprenticeship Network
Preparing the Manufacturing and Mechatronics workforce 
Providing students with the opportunity to gain their first hands-on experience in the state-of-the-art manufacturing
Maintaining Industry-Government-Education relationships through our Regional Advisory Community LinkedIn Group
Core Competencies
Machining, CNC programming
Automation and process technologies
Apprenticeship formation with Industry
Industrial Maintenance
Electrical and Mechanical Certifications
Computer aided design and drafting training
Skilled crafts; standard and certifications
Quality, problem solving, team building, ISO 9000
Machining, CNC programming
Industry Champions
California Steel Industries
General Atomics
Mitsubishi Cement
Sorenson Engineering
Sulzer Electric
For more information about Advanced Manufacturing in the Inland Empire / Desert Region and other college programs, click here.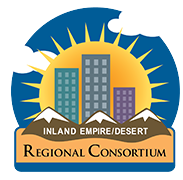 https://youtu.be/jDiZ2Beofzo
Manufacturing Day 2018
in the Inland Empire
(courtesy of EMPIRE Network)
https://youtu.be/x8QpOfIvhMw
The Manufacturing Empire
A look at Manufacturing in the Inland Empire
(courtesy of Curiosity Quest)